This Week in Japan
Sunday, October 6, 2019
Top news stories in Japan for the week of September 30, 2019
Top News Stories for the Week of September 30, 2019
Two Kepco executives

received

 the bulk of the bribes from Takahama Official

JAXA and NASA to work together for moon exploration

EU to ease restrictions on Fukushima food Imports

Al Gore criticizes Japan's energy policy
Two Kepco executives received the bulk of the bribes from Takahama Official
A total of 318.45 million yen worth of gifts were received by members of Kansai Electric Power Co. from Takahama officials before the building of the Nuclear Plant in Takahama. ¥123.67 million was given to managing director Satoshi Suzuki and  ¥110.57 million was given  former deputy president Hideki Toyomatsu, Kepco revealed in a press conference on October 2nd. President Shigeki Iwane and Chairman Makoto Yagi, both of whom also received bribes of ¥1.5 million and ¥8.59 million respectively, said they did not plan to step down from their posts at the company or business lobbies. The scandal came to light last week and this was their second press conference about the incident. 
To read more here are some useful links: The Mainichi   NHK World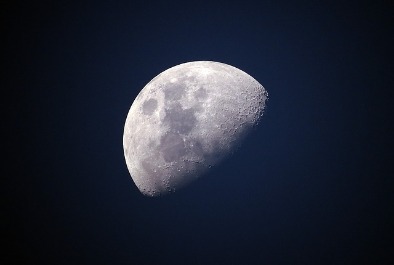 JAXA and NASA to work together for space exploration
The Japanese and American space agencies have agreed to collaborate to increase the amount of human activity on the moon with the ultimate goal of launching an exploration on mars. JAXA offer technical cooperation for NASA's Gateway project to build a lunar orbiting space station and to return astronauts to the moon by 2024. The announcement of the two agencies cooperation was made this week when the heads of JAXA and NASA met in Tokyo this week. 
To read more here are some useful links: The Japan Times   Space.com
EU to ease restrictions on Japanese food imports
The EU implemented stricter restrictions on Japanese food products post the 2011 Fukushima nuclear disaster. By the end of the year, the EU plans to ease some of the restrictions on food products from Japan. One main difference will be on seafood products from Miyagi and Iwate Prefectures. Currently the seafood has to be accompanied with radiation inspection certificates and this will no longer be required with the policy change. In 2017 the EU also lifted the ban on rice products from Fukushima prefecture.
To read more here are some useful links: NHK World   The Japan Times
Al Gore criticizes Japan's energy policy
Al Gore, former US Vice President and climate activist spoke at an environmental event on Thursday. In his talk in criticized Japan's current energy and business policies to maintain a heavy reliance on gas and coal as a source of energy going as far as building new coal plants. "If they build as many new coal plants as some now propose, and subsidize as many new coal plants in other countries as they now have planned, of course that would be a massive policy failure," Gore said. Japan is not only sticking to coal policies domestically but have also backed coal plant development projects in other countries like Vietnam. 
To read more here are some useful links: The Japan News    The Japan Times
----------------------------------------------

Want to work in Japan?
Native English Teacher
Education, Training
Big Apple英会話スクール
We have teaching position open at Big Apple in Yokkaichi. Are you ready to search and express your individuality as a professional English instructor with us?