This Week in Japan
Saturday, June 1, 2019
The latest headlines in Japan for the week of May 27 2019
Top news stories for the week of May 27, 2019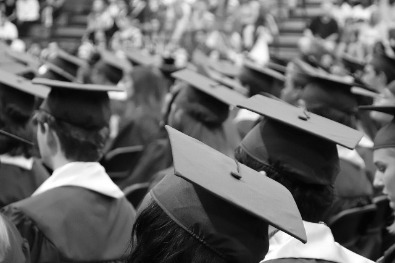 Japan to widen job prospects of foreign students graduating from local universities
Japan plans to implement new regulations that relaxes the requirements for foreign students in local universities seeking employment after graduation. Under the current system students are required to find work in their field of study, but under the new regulation the individual will be able to seek employment in any industry as long as they meet the minimum required income of 3 million JPY (26,900 USD). Plans to implement the new regulation can be as early as next spring. 
To read more, here are some useful links:
Japan hopes to reach deal at G20 summit to eliminate plastic waste entering oceans
Japan announced that at the top of the agenda for the G20 summit that will be held in Osaka this month is the issue of plastic waste entering the ocean. Japan hopes to lead the world in reducing the amount of plastic entering the ocean every year and eventually reach zero plastic released into the ocean by 2050. However, it is unclear as to how the topic will be received at the summit because the US is never eager to enter into environmental agreements and the Europeans might insist on a shorter timeline to achieve the goal. 
To read more, here are some useful links:
DNA testing for cancer treatments to be covered by medical insurance
On Wednesday, May 29th, the ministry of health in Japan announced that genetic testing for cancer treatment will be covered by the country's medical insurance. Genetic testing is used to identify which treatment can be best suited for a cancer patient when conventional treatment methods have failed. Access to such genetic test became available for patients  three days later, on June 1st. 
To read more, here are some useful links: 
Japan attempts to strengthen regulations against workplace harassment
The Diet enacted a law requiring companies to take measures to prevent harassment in the workplace. The law covered categories of power harassment, sexual harassment, and harassment that affects women in their child rearing years like maternity harassment and unfair treatment due to child birth or care for young children. Large corporations are required to have adequate systems in place by next April, while mid-sized and small companies can "opt in" on a voluntary basis for the time being. One big problem, is that the law doesn't outline any repercussions for companies that don't comply with the new regulation, or for individual harassers. 
To read more, here are some useful links:
Automated train in Yokohama goes the wrong direction, injures 14
An automated train in Shin-Sugita Station on the Kanazawa seaside line in Yokohama started moving in the wrong direction and slammed into a station buffer injuring 14 people. At 8:15 pm, the train was set to depart the station but ended up moving in the opposite direction and smashed into buffer. 30 people were on the train. The train system was installed in 1989 and this is the first ever accident of this kind. The cause of the accident is unknown. 
To read more, here are some useful links:
The Japan Times    The Asahi Shimbun
----------------------------------------------

Want to work in Japan?
Netive English Teacher
Education, Training
Big Apple英会話スクール
We are looking for a Native Speaker ASAP.Teach conversational English. Experience is not required if you are motivated. Full-time,Less than 30H teaching class/week. Children's classes are either private or group lessons,...