This Week in Japan
Saturday, June 15, 2019
The latest headlines in Japan for the week of June 10 2019
Top news stories for the week of June 10, 2019
New Rules for Foreign University Students
The Education Ministry discovered that Tokyo University for Social Welfare lost touch with a huge number of foreign students. The estimate is around 1,600 students over a two year period who dropped out of the University and the school lost touch with those individuals. The authorities discovered that a large majority of students were taking preliminary Japanese courses before qualifying to enrol in other university programs, however many students lacked basic Japanese skills upon arrival to Japan, and the university failed to provide support for those students. As a resulting the Ministry of Education and the Immigration Bureau have decided to strengthen the rules around the enrolment of foreign students in Japanese Universities including reducing or withdrawing subsidies to private universities. Temporarily, the University has been ordered to stop accepting foreign students entirely. 
Japan Plans to be Carbon Neutral by Middle of 21st Century
The Japanese Government approved a plan that will be presented to the United Nations at the G20 Summit in Osaka at the end of the month. The plan outlines a shift away from fossil fuels towards wind, solar and nuclear energy. The initial plan hoped to eliminate coal burning plants entirely but several members of the business sector objected to this idea despite criticism from environmental experts. In addition, the expansion of nuclear energy plans was also met with criticism after the Fukushima nuclear disaster in 2011. 
"Action against climate change is not a cost to the economy but a growth strategy toward the future," Prime Minister Shinzo Abe said Tuesday."We will create a virtuous cycle and lead the paradigm shift of the world's climate policy."
To read more, here are some useful links:    Kyodo News     NHK World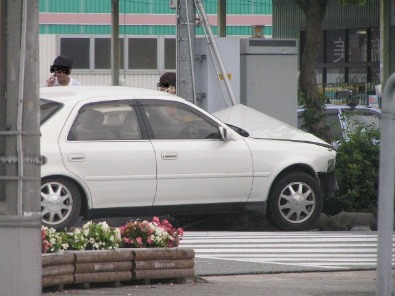 New Driving Rules for the Elderly 
Last year there was a total of 450 fatal car accidents involving senior citizens. This number is a stark increase from 10 years ago. In order to lessen this number the government plans to implement new rules for drivers over the age of 75. Included in this list is requiring those drivers to only use cars with advanced safety features like automatic breaks. To support this, the government plans implement programs encouraging the use of cars with extra safety features as well as implementing systems to provide senior citizens with enough transportation options to encourage them to opt out of driving. 
To read more, here are some useful links:    The Japan Times    The Asahi Shimbun
Uber Eats Drivers Plan to From Union
Drivers for the food delivery service Uber Eats, plan to form a labor union despite having "contractor" status with the company. Some drivers argued that since they take direction from the company just like any other employee they should be treated like full fledged employees. A meeting was held in Tokyo, organised by the Japan Community Union Federation where about 20 members attended. They said they planned to recruit more members before the launch of the union later this year. The American company has already faced criticism for not pay social insurance for their drivers, or providing them with accident compensation and sick leave. Uber eats currently operates in 10 cities in Japan and is estimated to have around 15,000 delivery riders. Uber has faced similar criticism and problems in other countries including the United States but has always maintained the firm stance of not negotiating with unions. 
To read more, here are some useful links: The Mainichi   The Japan Times
----------------------------------------------

Want to work in Japan?