This Week in Japan
Sunday, August 4, 2019
Headlines in Japan for the week of July 28, 2019
Top news stories for the week of July 28, 2019
Seven & I terminates 7Pay, smartphone payment service after 1 month of operation
Tests show the poor level of English speaking and writing all across Japan
Rate of women working increases and unemployment drops
Hometown tax donation program grew 40% in 2018
Seven & i terminates 7Pay, smartphone payment service after 1 month of operation
Seven & i holdings, the parent company of 7-11, launched 7Pay, a smart phone payment service on July 1, 2019. A few days after the launch of the service, the accounts of the users were hacked and ¥38 million was stolen from users accounts. Given the major security breach and the companies ill preparedness, the company announced this week that it will be terminating the 7Pay service and refunding all its customers of the balances in their accounts. This is a major setback for the financial industry that has been trying to push Japan forward to a more cashless society. 
To read more about 7Pay here are some useful links: Financial Times    The Mainichi
To read about why Japan is still a heavily cashed based society here is a useful article on Izanau: Why Japan Still Uses Cash
Tests show the poor level of English speaking and writing all across Japan
Every year a nationwide test is conducted on 6th grade students and 3rd year junior high school students to gauge the overall level of students' basic knowledge in subjects like mathematics, Japanese, and problem solving. This year English was also added to this test and the results showed that particularly in writing and speaking students were struggling. Even in other areas like reading and listening, the average scores were 56.2 and 68.3 percent respectively, showing that the general level of English language skills is relatively low. 
To read more about these test results here are some useful links: The Japan Times   The Japan News
Rate of women working increases and unemployment drops
Government reports show that the rate of working women has crossed 30 million and the unemployment rate has dropped from 2.4% to 2.3%. Compared to last year, the number of women in the workforce has increased by 580,000 bringing the overall number of women in the workforce to 30.03 million, while the total number of working people hit 67.47 million. Experts say that this is part due to women's aggressive job market participation in Japan where labor shortages is a constant topic of conversation. 
To read more about the government report on labor here are some useful links: The Mainichi    The Japan Times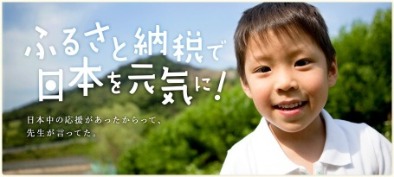 Hometown tax donation program grew 40% in 2018
Japan's hometown tax donation program (called furusato nousei)  is a program designed to distribute tax income across prefectures. Taxpayers can make donations to local governments of their choice and in return the amount minus 2000 yen is deducted from the residential and income taxes. In fiscal 2018 the amount of donations grew by 40% to ¥512.7 billion yen. Prefectures compete to receive the most donations by offering gifts in return for the donations and the process was becoming so competitive that the federal government had to impose rules on the amount and kinds of gifts that could be sent to donors. 
To read more about hometown tax donation here are some useful links: The Japan Times   Nippon
----------------------------------------------

Want to work in Japan?
Kyoto/Japan – Software Engineer
Software
bcause
· Programming language – C++ c · Production and operation check of in-house controller PC · Operation check of control board. · Communication support with Chinese developers. ·...
English Speaking Secretary
Other Fields
bcause
o Schedule management. o Translation (interpretation) of oversea calls. o Answering calls, taking messages and handling correspondence. o Maintaining diaries and arranging appointments. o Organizing and servicing mee...