This week in Japan
Saturday, June 29, 2019
Top news stories in Japan for the week of June 24, 2019
Top news stories for the week of June 24, 2019
Ibaraki prefecture to be the first to issue certificates of partnership to same sex couples
The Governor of Ibaraki Prefecture announced that as of July first the prefecture will start issuing "partnership declaration certificates" for sexual minority citizens. In order for the certificate to be issued the sexual minority couple must submit a written oath to the prefectural government and in response the government will issue a "certificate of receipt" which acknowledges the couple as equal to family members. 22 municipalities across Japan have launched system to recognise same sex couples Ibaraki Prefecture is the first to official implement the system and issue official documentation recognising same sex couples as equivalent to family members. 
To read more here are some useful links: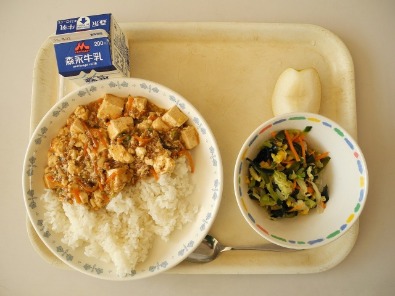 Japanese schools urged to modify school lunches for religious needs
With the growing number for foreign residents in Japan, schools and day care facilities are for the first time dealing with dietary restrictions due to religion. As Japan does not have a strictly religious society, adapting to religious requirements has been a challenge due to lack of understanding and rules for dietary restrictions for religious reasons. While allergies are carefully monitored for children, there have been several incidents around the country where the families religious background was not taken into consideration when preparing food for the children. Officials in the Chuubu region, that has a large muslim population due to the large number of Pakistani, Bangladeshi, and Turkish residents are discussion new measures to accommodate the dietary restrictions of these residents. 
To read more here is a useful link:
Japan passes first international convention on harassment and violence in the workplace
Japan voted to ratify its first international convention on harassment and violence in the workplace. The International Labor Organisation defines workplace harassment as: "a range of unacceptable behaviours and practices that result in, or are likely to result in physical, psychological, sexual or economic harm." At the convention 3 representatives from Japan were present, 2 government officials and one representative from the business sector. While the two government labour representatives voted in favour of the new convention at the ILO annual meeting, while the representative from the business sector abstained. The business sector is fearful of crackdowns from the government that will lead to endless lawsuits. While Japan has shown its commitment to lessening harassment in the workplace on a the international stage, they still have to pass legislation with comprehensive penalties locally. 
To read more, here are some useful links:
Japan restarts commercial whaling
After 30 years, Japan has officially withdrawn from the International Whaling Commission (IWC) and will resume whaling on Monday despite global public outcry. For the past 30 years, Japan along with Norway and Iceland has whaled for "scientific research" but as of July 2019 Japan's whaling will also include commercial purposes. Japan withdrew from the IWC because they could no longer adhere to the restrictions of the commission. Japan says that the whaling will only occur in its territorial waters and the the species that will be whaled will me limited to those with thriving populations. This is in effort to increase local favour for whale meat that has fallen out of popularity in recent years especially among younger generations and women. The hope is that the increase in whaling will boost local demand for the meat. 
To read more, here are some useful links:
----------------------------------------------

Want to work in Japan?
Sign up here to connect directly with Japanese companies. 
Or check out our latest job postings here.
Netive English Teacher
Education, Training
Big Apple英会話スクール
We are looking for a Native Speaker ASAP.Teach conversational English. Experience is not required if you are motivated. Full-time,Less than 30H teaching class/week. Children's classes are either private or group lessons,...