About Us
Meiko Kids e offers English language immersive afterschool care services to children ages 3 - 12. Our all-English environments are offered with the help of our English native teaching staff and bilingual support staff.  Through offering a fun, safe, and engaging experience we hope to nurture strong talent that can be independent and successful in our ever globalizing society.
All-English Afterschool
Care and Preschool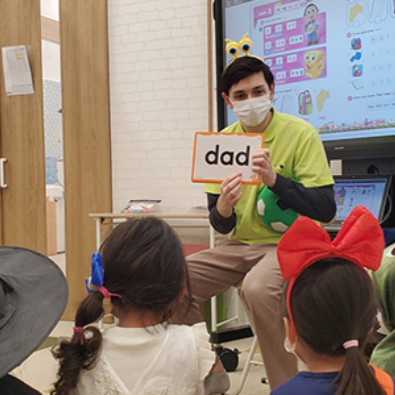 Children can interact with teachers outside of lessons in our all-English spaces in which they are afforded opportunities to practice speaking, listening, reading, and writing through regular activities, phonics education, and more!
Nurturing individuality
Through Various Programs
Additional programs in programming, Eiken®, and more are available to nurture good learning, study practices, and independence in areas that children are interested in.
Supporting English Proficiency
Through Fun Experiences
Fun and active all-English lessons employing games, songs, and technology that give children incentive to participate and learn.
Our Mission
We hope to provide positive English language learning experiences to all children so that they will not only acquire the language, but also become independent, confident, and successful members of our ever globalizing society.