Store introduction

We operate a relaxation salon, Salon de Soleil.

There are two stores within walking distance from Hakata Station, and they are used not only by Japanese people but also by foreigners.
HAKATA MAIN STORE

The interior of the store, which was created with the image of Bali, is a high-quality space with an aroma scent.It is often used after shopping in Fukuoka (Hakata Station/Tenjin/Nakasu) or during free time before dinner or drinking parties.

HAKATA STATION SQUARE STORE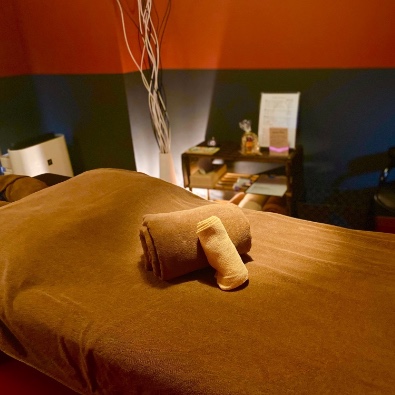 The calm interior of the store, which is a fusion of Japanese and modern styles, is a relaxing space not only for Japanese people, but also for those who visit from abroad. In addition, it is convenient for commuting because it is a 3-minute walk from the station and has good access.

BALINESE MASSAGE

Learn authentic Balinese traditional massage techniques. Even if you are inexperienced, we will provide thorough training, so please feel free to apply.

job offer

Why don't you learn skills for a lifetime and work towards your goals together?
At Salon de Soleil, we strive to provide treatments that meet the needs of our customers.Of course, everyone who comes to our store with the desire to be healed, but also those who have a stiff neck and shoulders, those who are concerned about swelling, and those who want to enjoy conversation.We will work closely with our customers' minds and bodies, so you can work with a sense of purpose every day.In addition, we have a comprehensive training system, so you can work with confidence while polishing skills that you can use for the rest of your life.If you are interested in becoming a therapist, please feel free to apply.I look forward to meeting you at the interview.
Messages from seniors

I wanted to become a therapist because I learned about the depth of the body during my four years of dance lessons and wanted to become more familiar with the body, and also because of Corona's influence, I wanted to have a job in my hands.I actually came to the store to have a treatment and experienced how good the full-body aroma felt. Looking back, that highly satisfying treatment was the deciding factor in my decision to join the store.Today, I feel very happy when I offer the knowledge and techniques I have learned to my clients and they smile. I feel that the job of a therapist is to heal the body and to be close to the customer's heart.It is not an easy job because there are many different kinds of customers, but as I gradually get the hang of it, I think about what I should do next time and enjoy my work. I think you will enjoy your work. The most important thing is the therapist's own mind.We will support you as much as we can.